Megha Gupta, founder of dharavimarket.com, an e-commerce website, shares her journey of providing an online presence to craftsmen from one of the world's largest slum - Dharavi.


Dharavi – the name conjures up images of narrow lanes; leather tanneries; haphazard housing – a place teaming with people. However, Dharavi is also one of Mumbai's largest informal special economic zones and home to countless exceptionally talented craftsmen.


Meet Megha Gupta, who recognised the untapped potential that existed in Dharavi and envisaged a platform to provide its residents a level playing field in showcasing and selling their goods. She is the founder of Dharavimarket.com, a for profit initiative offering an e-commerce portal that provides a market place for the artisans of Dharavi and gives them a platform to sell their products at competitive prices.



With a background in Journalism and Urban Planning, Megha has always been drawn to the development sector. She shares, "When I started working as a journalist I realised that it has its own limitations. You can't follow up much on any one particular story because everyday you have to churn up something new." She decided to pursue further studies in Urban Planning and was exposed to a different perspective on how to view cities.



During one of her research projects in 2012 on transport planning, she forged a strong connection with Dharavi. She spent a lot of time there and realised that there is a lot more than meets the eye in this urban slum. She narrates her experience of buying things in Dharavi, "I ended up buying wallets and other leather accessories there. But if I ever wanted to buy something again from the same workshop, I was never able to because I would get lost in the maze. Also you can't just go alone and shop – its not a shopping destination!"



Around the same time, she started shopping online and that's when the idea of an e-commerce portal struck her. Moreover, she wanted to go beyond a commercial proposition and make Dharavi visible and accessible to the entire world.



Starting her venture was not a cakewalk but she clung to her dream and launched the portal in August 2014. Realising that most people in Dharavi do not have access to computers but have smartphones, she also developed a mobile app.



One of the distinguishing features of Dharavimarket.com is that artisans are encouraged to upload photographs of their workshop, share their dreams and narrate their stories. She is highlighting the fact that this is a place where many hard-working people dwell, who have not been given equal opportunities but who possess tremendous talent and potential. She believes in empowering the craftsmen and following fair trade practices. On the portal, the craftsmen decide the price of the products themselves.



The portal has really caught the imagination of people and has become very popular in a short span of time. Megha opines, "I think it's a miracle what has happened in the last six months, I have so much support and goodwill. People from across the world are calling us. Every single marketplace, from Flipkart, Paytm, Snapdeal has contacted me and shown an interest in selling our products, promoting free of cost, and doing free photoshoots."



Megha's message to aspiring entrepreneurs is very clear, "Follow your intuition. Don't think of the rewards immediately because you never know how the dots connect." She urges entrepreneurs to, "Have the courage to follow your passion. Don't give up – continue working on your passion, because one day you will be rewarded."



At GlobalLinker, we celebrate the spirit of entrepreneurship and salute the efforts of Megha Gupta who has empowered the artisans of Dharavi by creating an online portal for them to sell their goods and narrate their stories.



Disclaimer: This article is based solely on the inputs shared by the featured member. GlobalLinker does not necessarily endorse the views, opinions & facts stated by the member.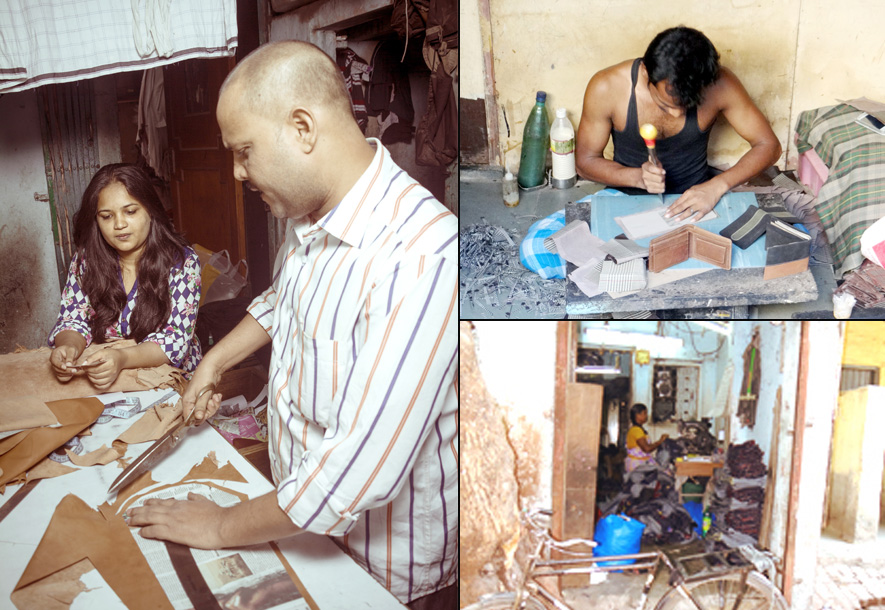 Posted by
GlobalLinker Staff
We are a team of experienced industry professionals committed to sharing our knowledge and skills with small & medium enterprises.