Since technology is evolving at an extremely rapid pace, a core skill that an entrepreneur of the 21st century must possess is a deep awareness about the developments and innovations in their industry. Meet Kamleish Dhoot, the Managing Director of Lamifabs & Papers Private Limited – a company that manufactures a wide range of innovative agro-based products & has the distinction of creating a unique patented product for organic farming.

Armed with a degree in Chemical Engineering, Kamleish gained on the job experience in an engineering company post which he plunged into establishing his very own manufacturing enterprise. Besides having a keen insight into the manufacturing and agriculture industry, Kamleish focused on developing and adopting new technologies to create innovative products. Some of the products manufactured by Lamifabs include light-weight HDPE Tarpaulin, PVC Gaskets, and their patented organic compost bed called the 'Tetraa Vermi Bed'.


In conversation with GlobalLinker (GL), Kamleish Dhoot (KD) shares the journey of creating a company that manufactures a wide range of products for the agriculture, transport and other allied industries.


GL: Tell us about your business & how it came into being.


KD: We have been in the manufacturing line for the last 30 years. There are three verticals under our group. We primarily manufacture agro-based products & solutions used in the agriculture industry and components for the consumer durable Industry.


We manufacture various plastic products for the agriculture industry. Initially, we started with manufacturing of HDPE Tarpaulin for use in transport and other industries. While exploring some new business opportunities in the late 1980's we came across a product widely used in USA and other countries known as HDPE Tarpaulin. It was used for swimming pool covers and was imported from South Korea and Japan. In those days, India was using traditional canvas waterproof tarpaulin which was very heavy. We therefore thought of introducing the light weight HDPE Tarpaulin in India. We saw tremendous potential because our major transportation was being done in open trucks throughout the country. We also make tarpaulin tents which have huge potential for export and humanitarian agencies.


We have been able to develop a unique product, HDPE Vermi compost beds, under the brand name 'Tetraa Vermi Bed' used in producing organic compost from farm waste and cow dung. This is an Indian product, designed, developed and patented by us. The product is also registered with Indian Standards. The Tetraa Vermi Bed has been developed in view of the organic revolution in the country and the Government of India has given a subsidy to farmers on this product. We hold an international patent for Tetraa Vermi Bed for more than 50 countries and intend to market the same.


In addition we manufacture various kinds of packing products used in the packaging industry. We also manufacture PVC Gaskets used for refrigerators.


GL: How did you come up with the idea of establishing this business?


KD: I always knew that I wanted to be an entrepreneur. On graduating from Bangalore University (B.E. Chemical) I trained for two years in an engineering company. After completing my training, I started Lamifabs & Papers Pvt. Ltd.


GL: What are the challenges you have faced in establishing your business?


KD: In a way this is a first generation enterprise and the challenge of concept selling of the HDPE Tarpaulin was very interesting. The technology was imported from Taiwan and there was a dearth of local skilled people in India. Though the product was light weight and cheaper by 50% in cost, getting acceptability in the market was an uphill task. One of the major concerns was that Indians were used to heavy duty canvas tarpaulin and very reluctant to shift to the new technology. Hence we had to develop heavy duty HDPE Tarpaulin for domestic use. Now it is acceptable all over the world.


It has taken us around five years to successfully market the HDPE Tarpaulin product. We developed the product based on Indian standard specifications and this gave it the due recognition and acceptance in major government and non-government establishments.


GL: What is the USP of your business?


KD: In our opinion, maintaining the highest ethical standards, honesty and humility are the tenets that have been the foundation of our growth story. Our business is all about relationships and trust, hence our motto is 'ethical in dealings, excellent value and exceptional customer service'.


One of the key strengths of our venture is that we have very deep knowledge and manufacture a wide range of products for every field.


GL: What role do you feel GlobalLinker plays in connecting and assisting SMEs?


KD: GlobalLinker is a very good community for small and medium businesses. I think it's a great platform for enabling business growth for SMEs.


GL: What is your big business dream?


KD: Quality has been our foremost priority and whatever we make our endeavour is to be top of the class and compete with international standards. We want to be a leading manufacturer in India and the world. We intend to expand our products to international markets.


GL: What is your message to aspiring entrepreneurs?


KD: Entrepreneurship is a challenge, it requires commitment. Businesses work on relationships and relationships are built on trust. So maintain high ethical standards and promise only what you can deliver with the highest quality and to the best of your ability.
Disclaimer: This article is based solely on the inputs shared by the featured member. GlobalLinker does not necessarily endorse the views, opinions & facts stated by the member.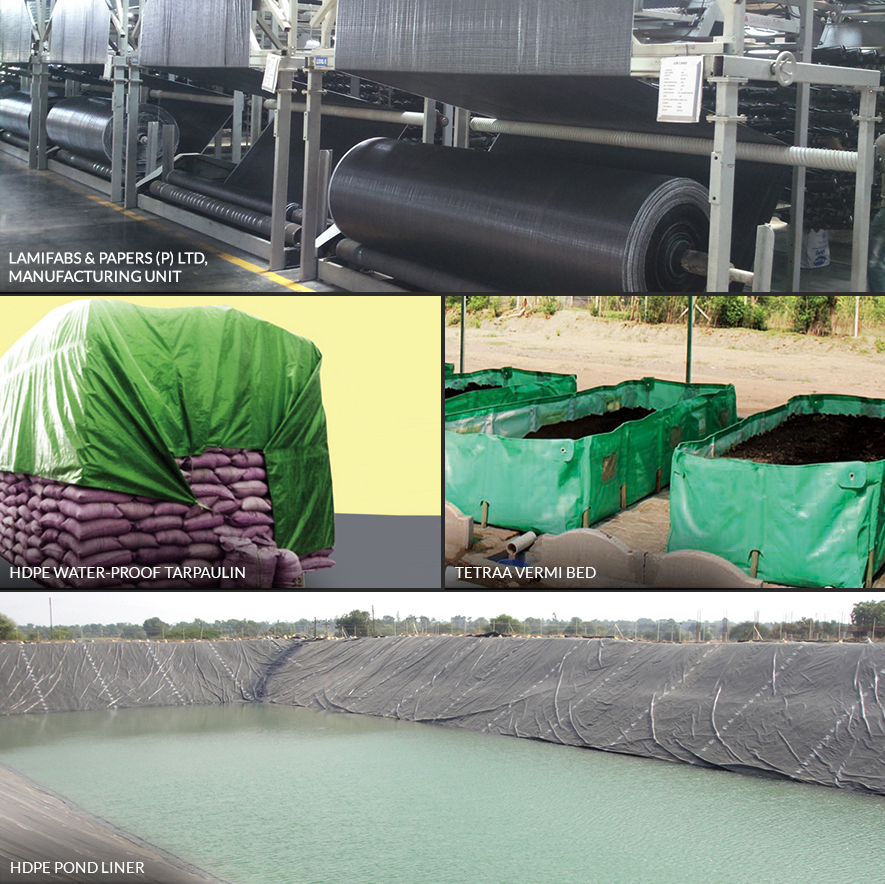 Posted by
GlobalLinker Staff
We are a team of experienced industry professionals committed to sharing our knowledge and skills with small & medium enterprises.