Goals, especially during the new year time, tend to get fuzzy after a week. There are ways and means one could use to make sure the outcomes are on track and goals remain intact, regardless of the external situation.


Sounds difficult? To some degree discipling oneself is challenging, that said it depends on how strong your desire is to accomplish a goal. Here are my tips on goal setting.


1. Focus on Process to Fulfil the Goal
For instance, you want to lose 5 kgs of weight.
You can say - I will lose 5 kgs by March 31.
Or you can define the process - I will walk 10,000 steps a day for 3 months for six days a week.
If you focus on process, the goal is more likely to work.


2. Once Your Goal is Clear, Share It with People You Trust
Once you share a goal, it makes you more accountable to make it work. This also results in people around you being more aligned to your goals and enabling them respond to your choices in a more holistic manner.


3. Use the 'SMART' Strategy to Set Goals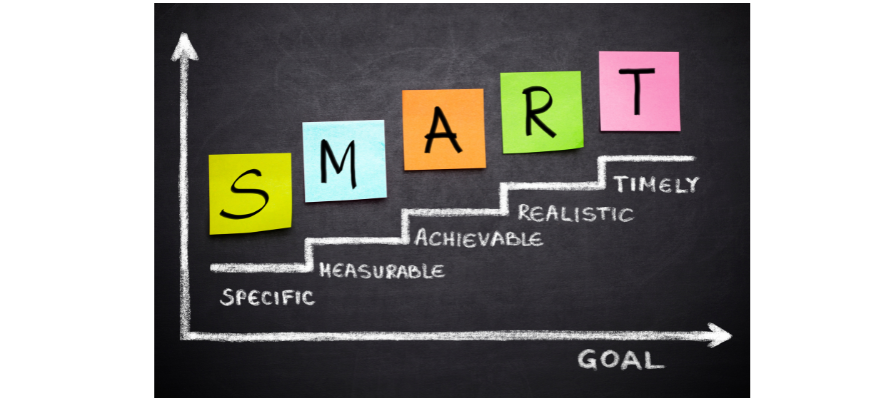 Here is what setting 'SMART' goals means.
Specific: Wanting to lose weight or increase income is a specific goal. This sets the path towards working on it. Next, help can be obtained to measure it and see what is right. You may need the help of your gym trainer, yoga teacher or coach to guide you.


Measurable: Once you have sought help, it is time to define measures for growth. This step involves a buy in from you and others as well. A change in diet may not be liked by your family, but you need to get them onboard. You also need to define a measure, such as 10 kgs weight loss in six months.


Achievable: It is important that the goal is achievable to make you feel motivated through the journey. If the goal is on the higher side, you will worry and if it is on the lower side, you will be bored.


Realistic: The 10 kgs weight loss goal in 6 months fulfills the realistic parameter. It implies about 50 grams a day which is realistic if you are a foodie.


Timely: If the goal is not achieved in time, then the situation may worsen. With that thought, the goal is defined as 10 kgs weight loss in six months. Achieving the goal a month earlier is fine, but beyond the defined time frame, may impact your motivation levels and overall wellbeing.


Plan enthusiastically, start now!


To gear up for a new year and define your business goals, GlobalLinker conducted an exclsuive webinar '10 New Year Resolutions Every Business Needs in 2023', no matter what your industry. Watch the webinar highlights below.

Image source: Canva
Disclaimer: The views and opinions expressed in this article are those of the author and do not necessarily reflect the views, official policy or position of GlobalLinker.
Posted by
Anirudh Anand Gupta
I am looking to connect with other business owners. Invite me to connect