The goal of every ecommerce seller is to make the selection and buying process simple for customers. It is important for customers to be able to easily find the products they are looking for. Tags simplify product categorisation and search, and labels highlight special deals or promotions on products.
Product tags
A product is made up of several features and characteristics that are classified as tags. Each product can have different tags. E.g., a shirt can be defined by its size, colour, material, brand, discount, sleeve, neck, etc. These are a few of the product tags that can be associated with it.
These tags are used to club products together. They are searchable keywords associated with your product. This means that when a customer enters a search on your online store, the results show all the products with that tag.
Product labels
A product label highlights a special discount, deal, or promotion on a product. Labels are an excellent way to put a spotlight on certain products.
E.g., '20% off', 'Sale', 'Special discount ends at midnight', '1 piece remaining', 'out of stock', amongst many other possibilities as per your requirement.

These act as clickbait for your customers. You can use it for various purposes, such as adding a discount label on slow-moving products to clear up inventory. Below is an example of a product with a label.
Here 'SALE SALE SALE SALE' is the product label.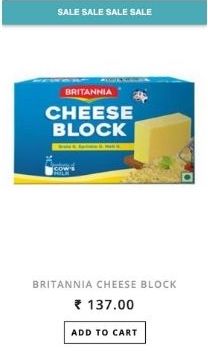 Watch this video to learn how to add tags and labels on your online store created with Linker.store, GlobalLinker's ecommerce platform
To explore business opportunities, link with us by clicking on the 'Connect' button on my eBiz Card.
Image source: shutterstock.com
Disclaimer: The views and opinions expressed in this article are those of the author and do not necessarily reflect the views, official policy or position of GlobalLinker.
Posted by
GlobalLinker Staff
We are a team of experienced industry professionals committed to sharing our knowledge and skills with small & medium enterprises.